QUESTION:
Why do some devices prompt me for an optional panel and/or node name when I place them on the drawing? (Other devices do not prompt for this.)
EXAMPLE 1 - FIRE ALARM CONTROL PANEL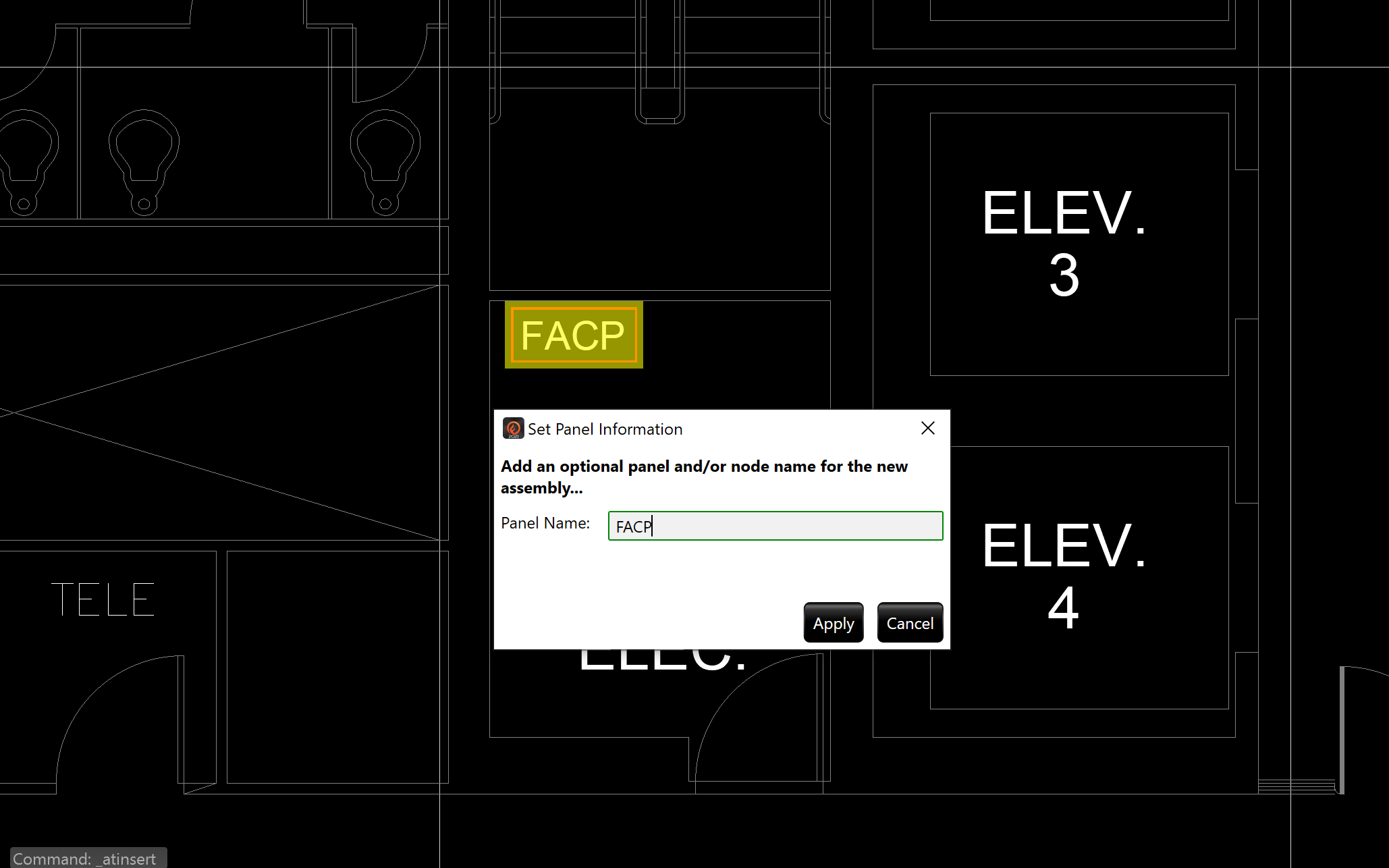 EXAMPLE 2 - SMOKE DETECTOR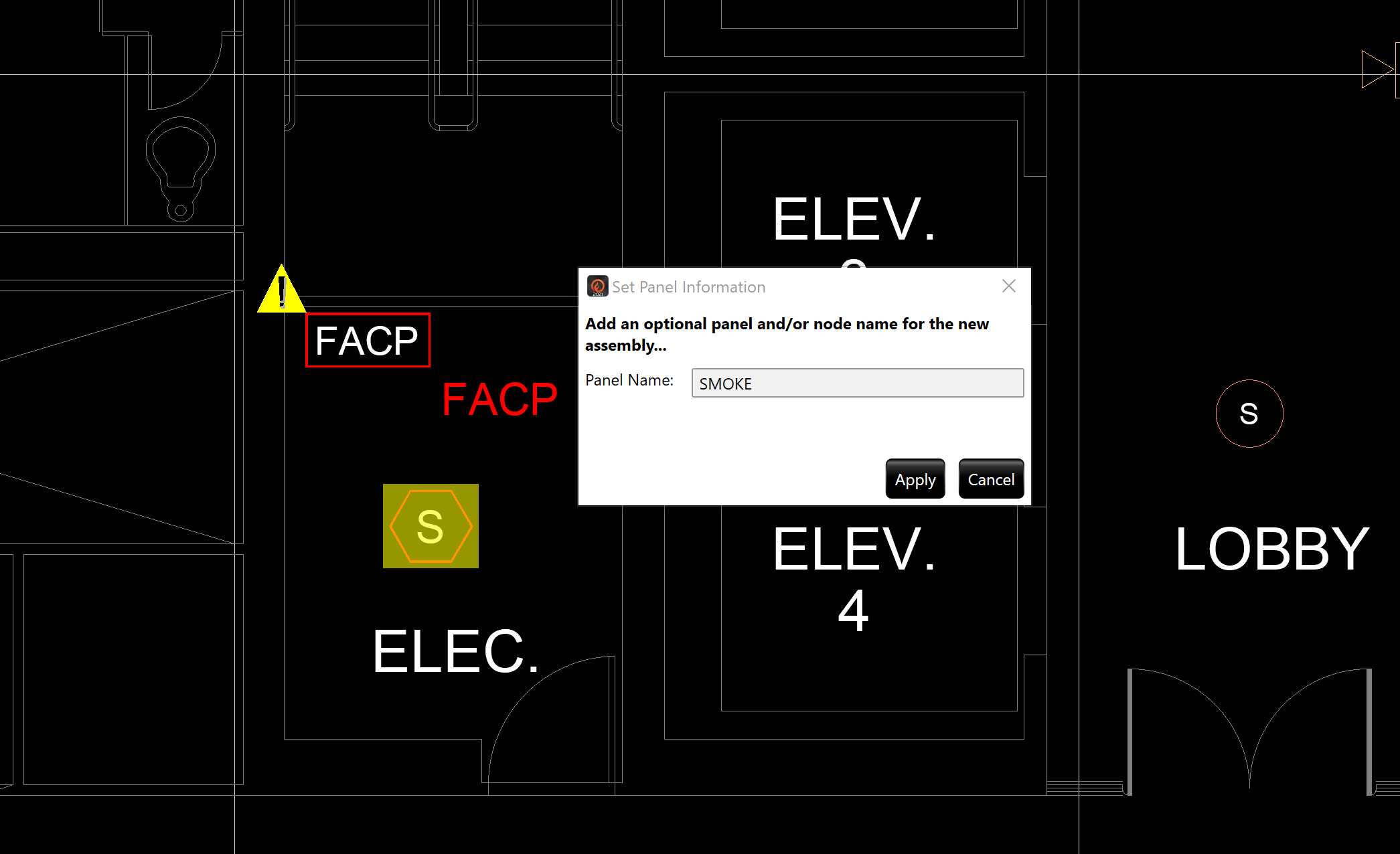 ANSWER
Both the fire alarm control panel and the smoke detector which we placed on this project drawing have been configured in the Cadgen master database or in the project .atp file to PROVIDE a circuit.
That means that the device is the source of one or more circuits to which another device can be connected.
This is explained below by looking at the "Project Circuits" section of the FIRECAD PALETTE.
The FACP is the source of seven circuits:
Annunciator bus primary
Annunciator bus secondary
Auxillary power
Slc (L1)
NAC (N1)
NAC (N2)
Remote sync
The smoke detector is the source of one circuit:
Terminals to connect a remote LED indicator.
EXAMPLE 3 - WATERFLOW SWITCH
This device does not prompt for an optional panel and/or node name.
EXPLANATION:
The explanation is that a waterflow switch is not normally the source of a circuit to which another device can be connected.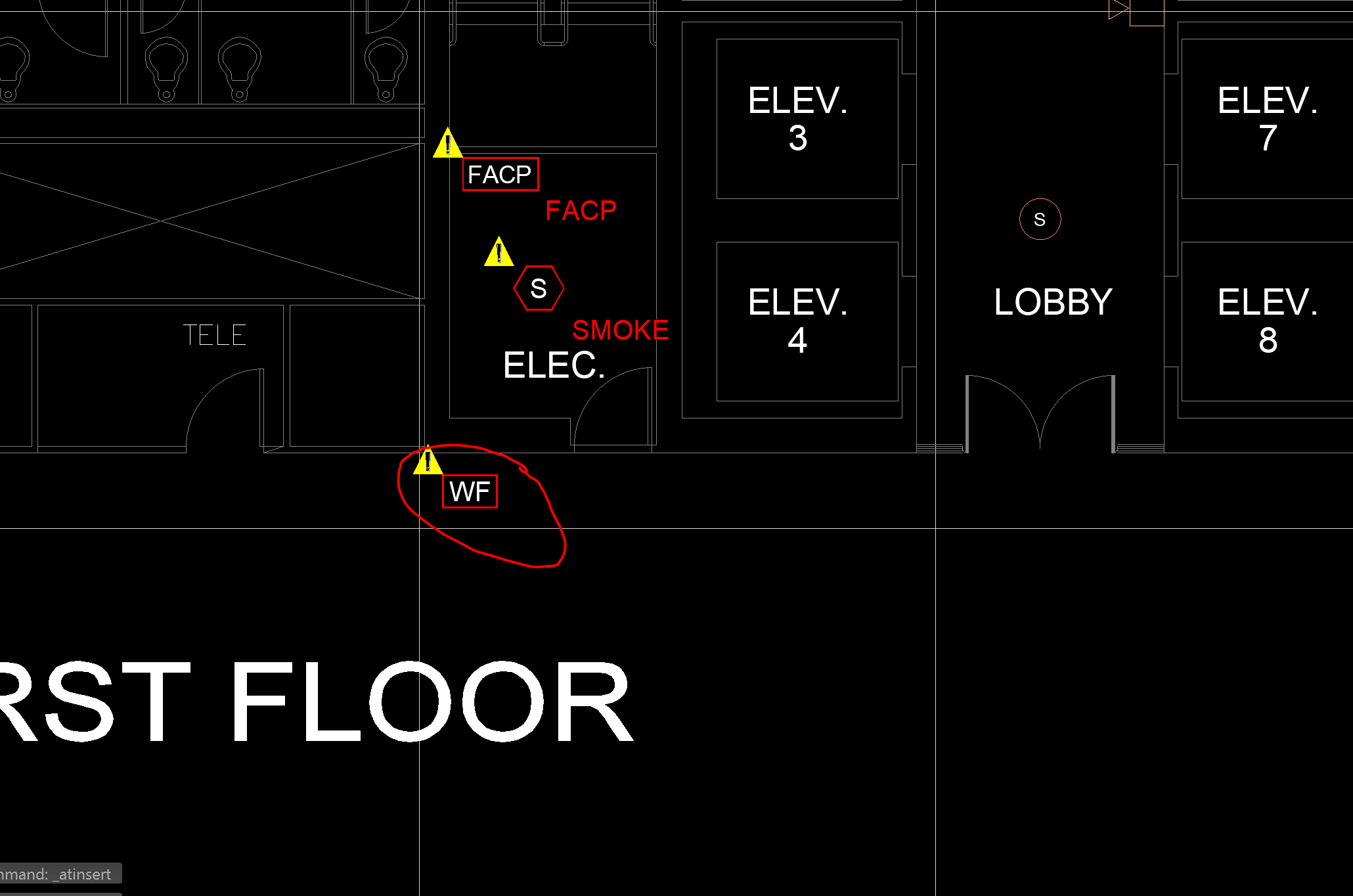 NOTE AND CONCLUSION:
If you place a device and it does not prompt you as above but you would like the device to be the source of a circuit, this can be accomplished.
An example of this would be that you place a heat detector which should provide a connection for a remote led but it does not. The cause could be that the detector was not properly configured in the master database or the local .atp file.
This device can be modified in the Project Device Editor. For additional explanations of these features, search this support site for "Project Device Editor" articles.