Introduction
For the purposes of clarifying how FireCAD produces calculations featured in the program, it is important to know that all reports that FireCAD generates use standard calculation methods that have been used in the industry for many years. Many jurisdictions, engineers and designers all have different ways of manually creating reports through Excel or other means, and many of those common fields have been included in FireCAD reports by request.
FireCAD Report Calculation Worksheet
The attached Excel file contains sample Point-to-Point, Lump Sum, Speaker Schedule (with dB and power loss), and Battery Calculation reports. The reports are interactive with orange cells showing all editable input values. Grey cells are calculated and should not be edited. These cells contain Excel versions of the formulas used in the main FireCAD application. At the bottom of each report are calculation notes and describe how to calculate certain values that affect the entire report.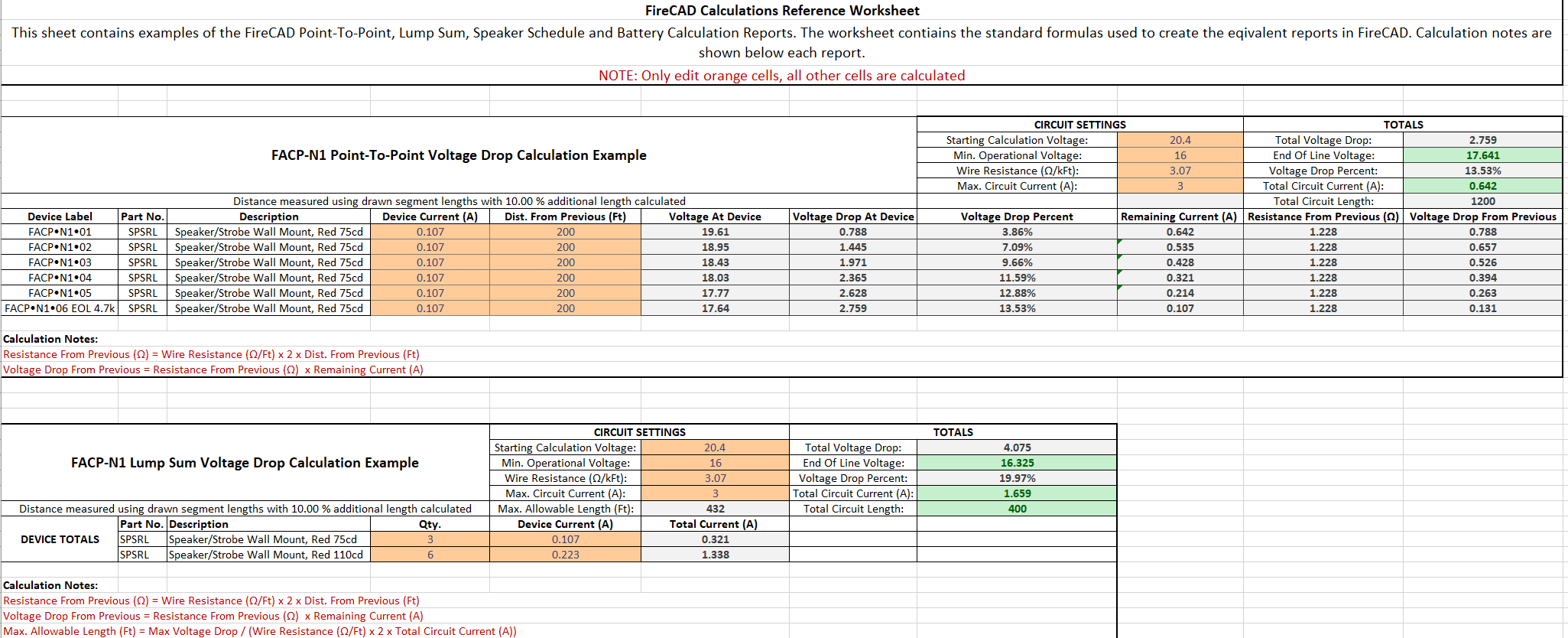 This file is provided as-is for reference and is not designed to for use as a manual template for creating these reports. Inserting device rows may break formulas in the example report.
Download: