Introduction
Sometimes the measured distance between devices needs to be adjusted to account for vertical circuits moving between drawing files, or multi-level areas that are in the same model space. This is easy to do on the fly the circuit palette.
Override Length
Since each circuit is shown in the connection palette completely through all drawings in the project, locate the devices in the Connected Device List that need to be adjusted and set the 'Override Length' and 'Use Override Length' checkbox with the appropriate values.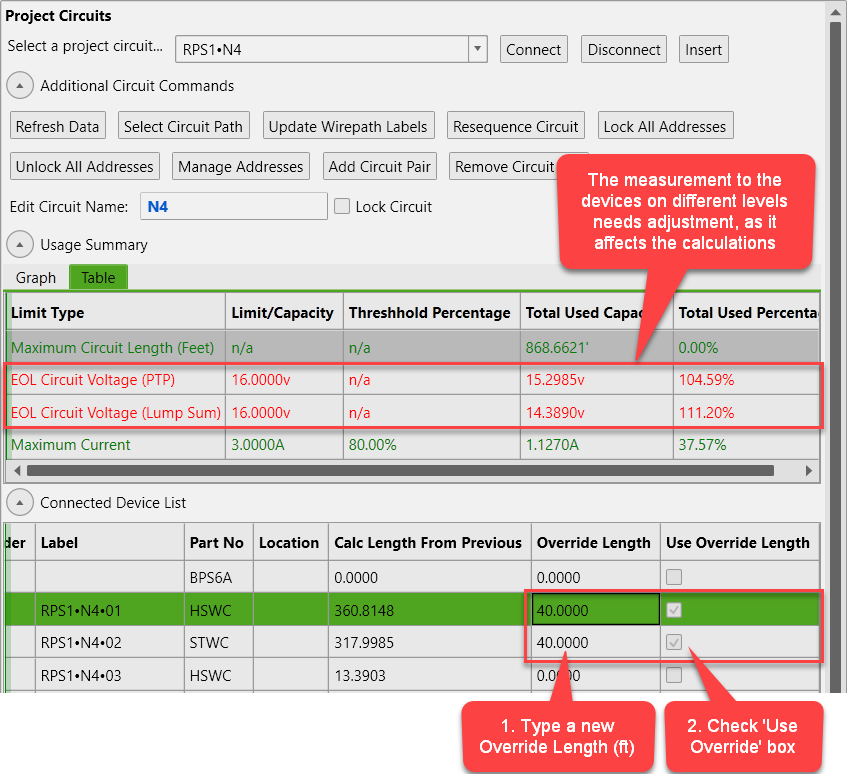 Click 'Refresh Data' to save the overrides and refresh the calculation. The overrides are saved as long as the devices connected to the circuit.