Change/Edit the wirepath labels text.
Symptoms
I don't like the default numbering/lettering of the wirepath labels.
Resolution
You can change this using the project device editor. See below:
Step 1- Launch the Project Device Editor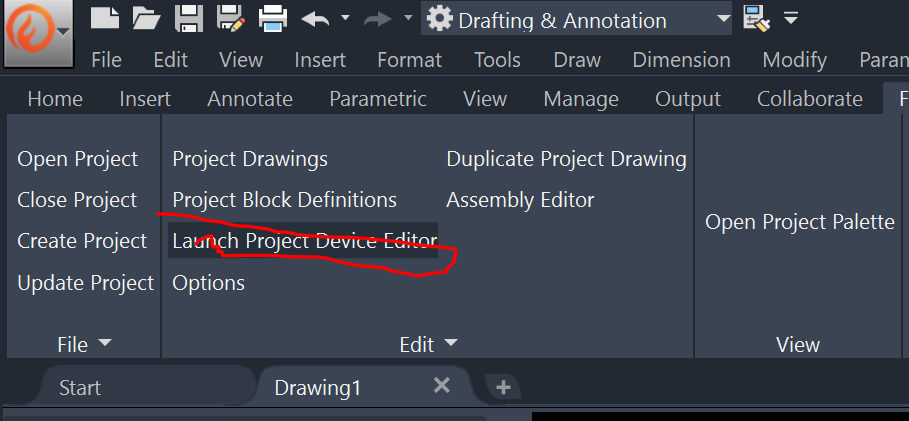 Step 2 - Choose the "Cables" tab.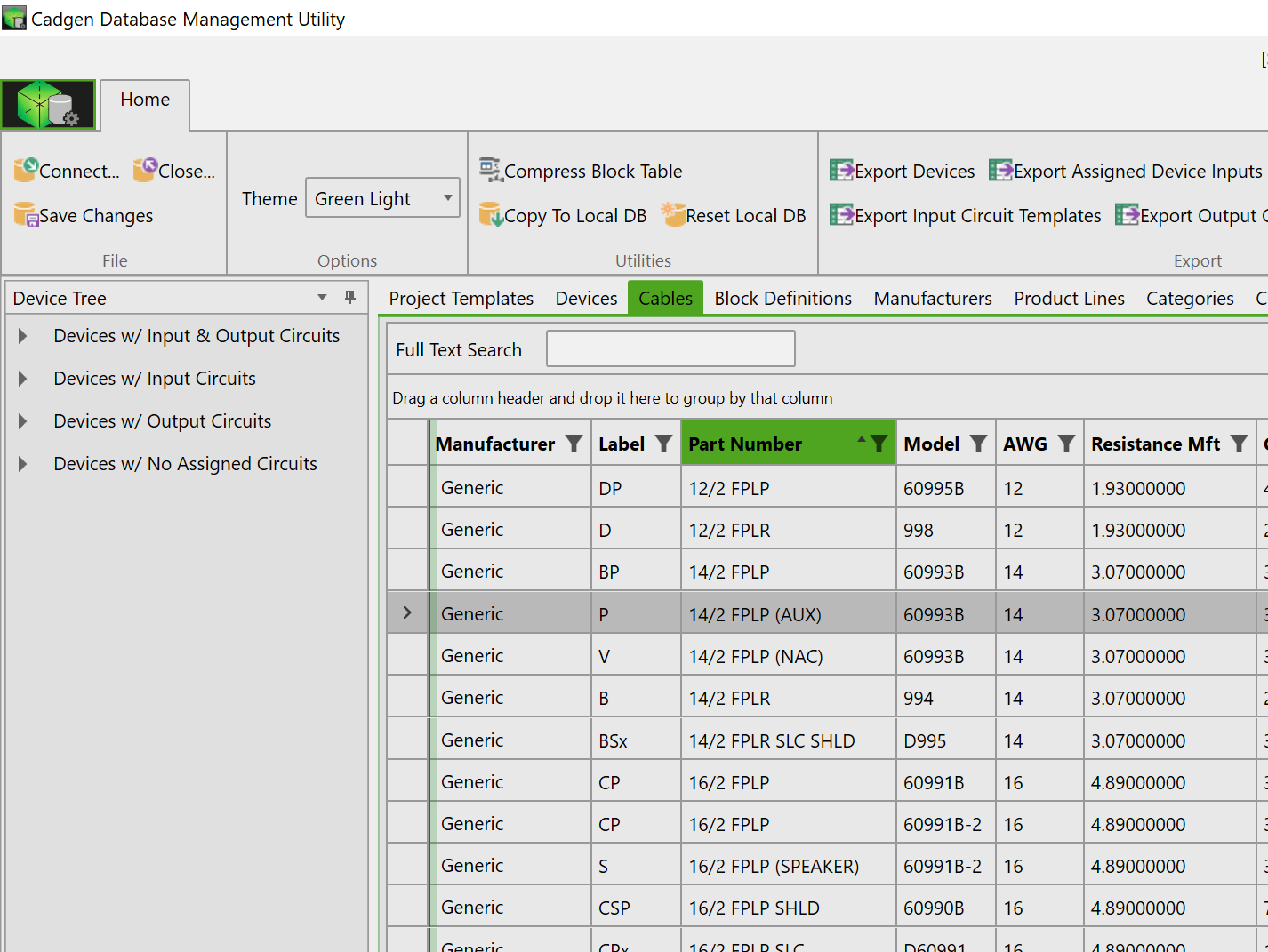 Step 3 - Choose the type of cable you wish to change the label for.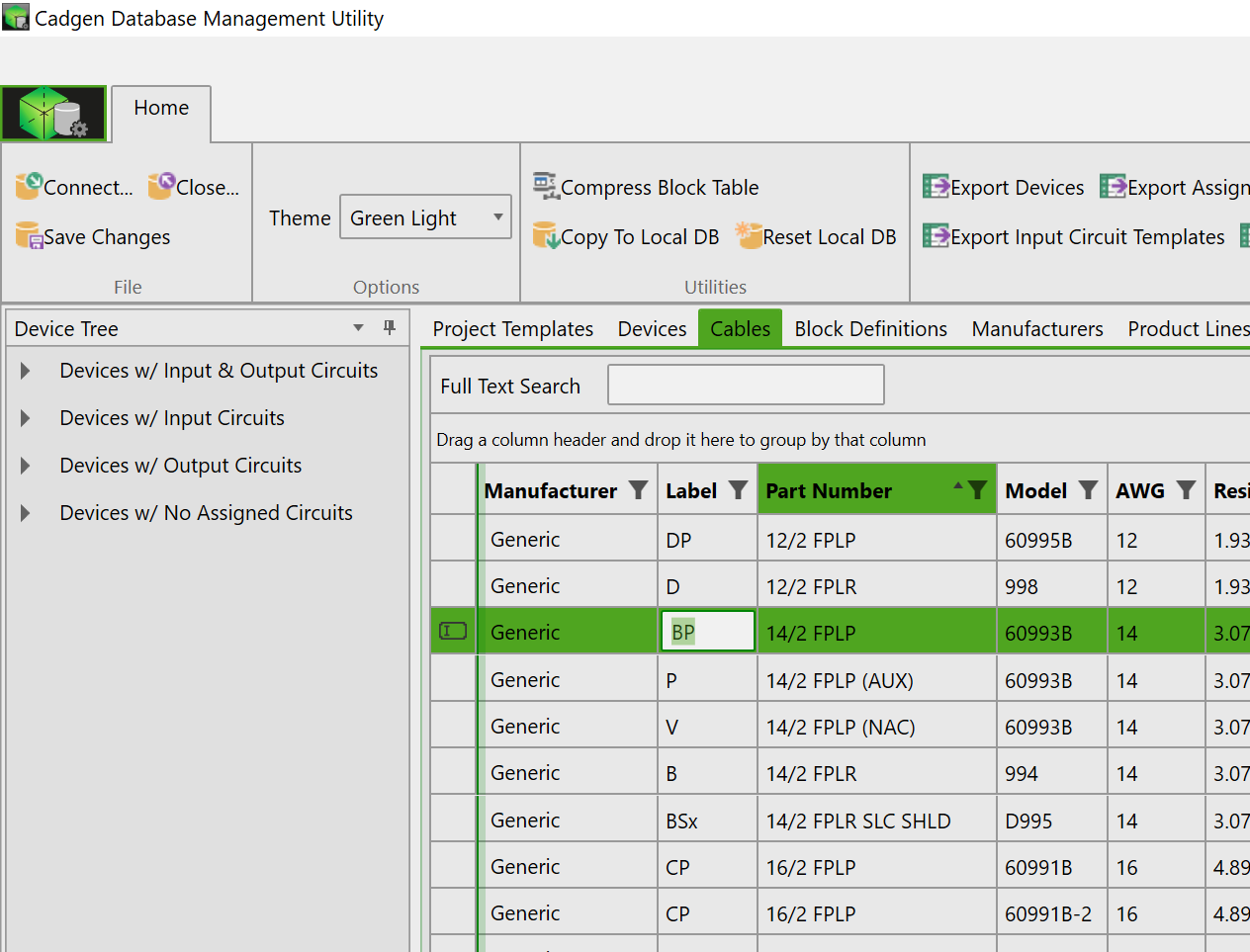 Step 4 - Edit the text in the corresponding "Label" column.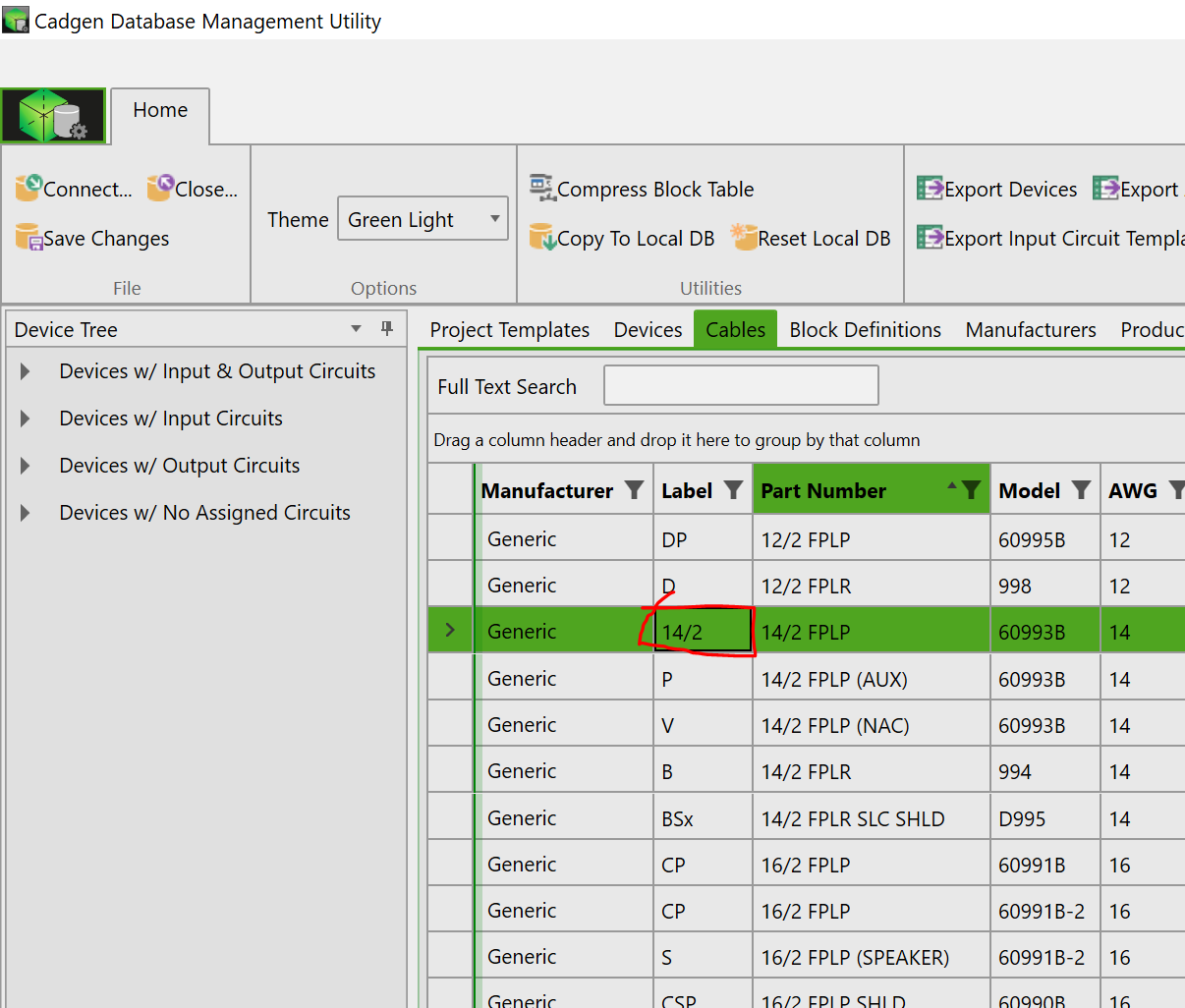 Alternate Method:
Step 1 - Choose the "Panel Circuit Templates (Output)" tab.
Filter the full text search to find the type of circuit you wish to change (NAC, SLC, ETC)
In the bottom panel, locate the [LBL] variable.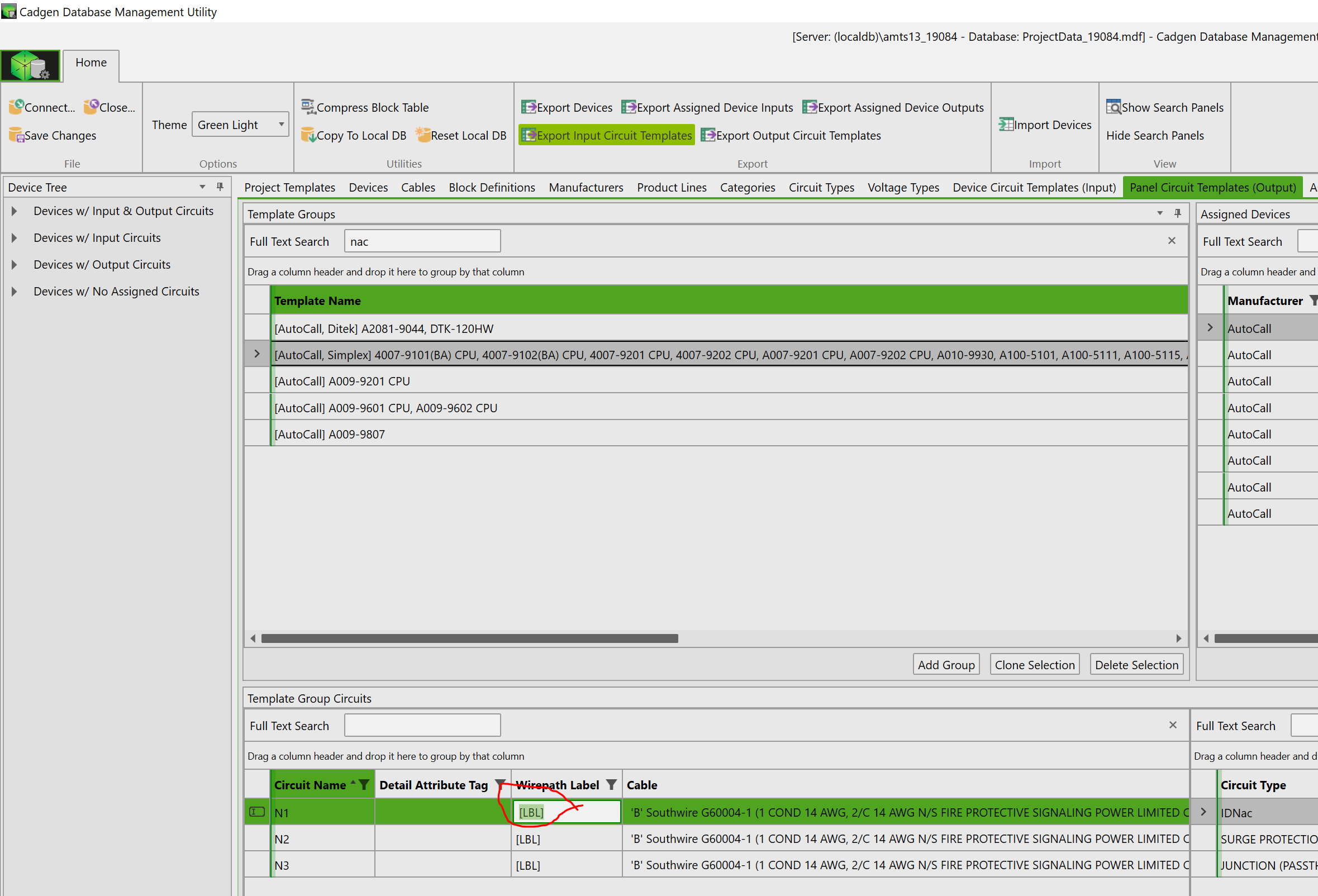 Step 2 - Replace the the [LBL] variable with the text you wish the label to display. Note that this will override whatever the [LBL] variable is set for in the cables table.