Many users wish to use symbols other than the default NFPA 170 blocks provided in the Cadgen Master database. The users may wish to create unique or customized symbols.
Firecad permits the addition of a user's custom symbols to:
An .atp file to be used in one specific project.
A local db used by one user or many users by accessing a network drive.
The first step in the process is to correctly create device block definitions that will function properly with Firecad.
Secondly, they must be added to the database.
This article explains the process.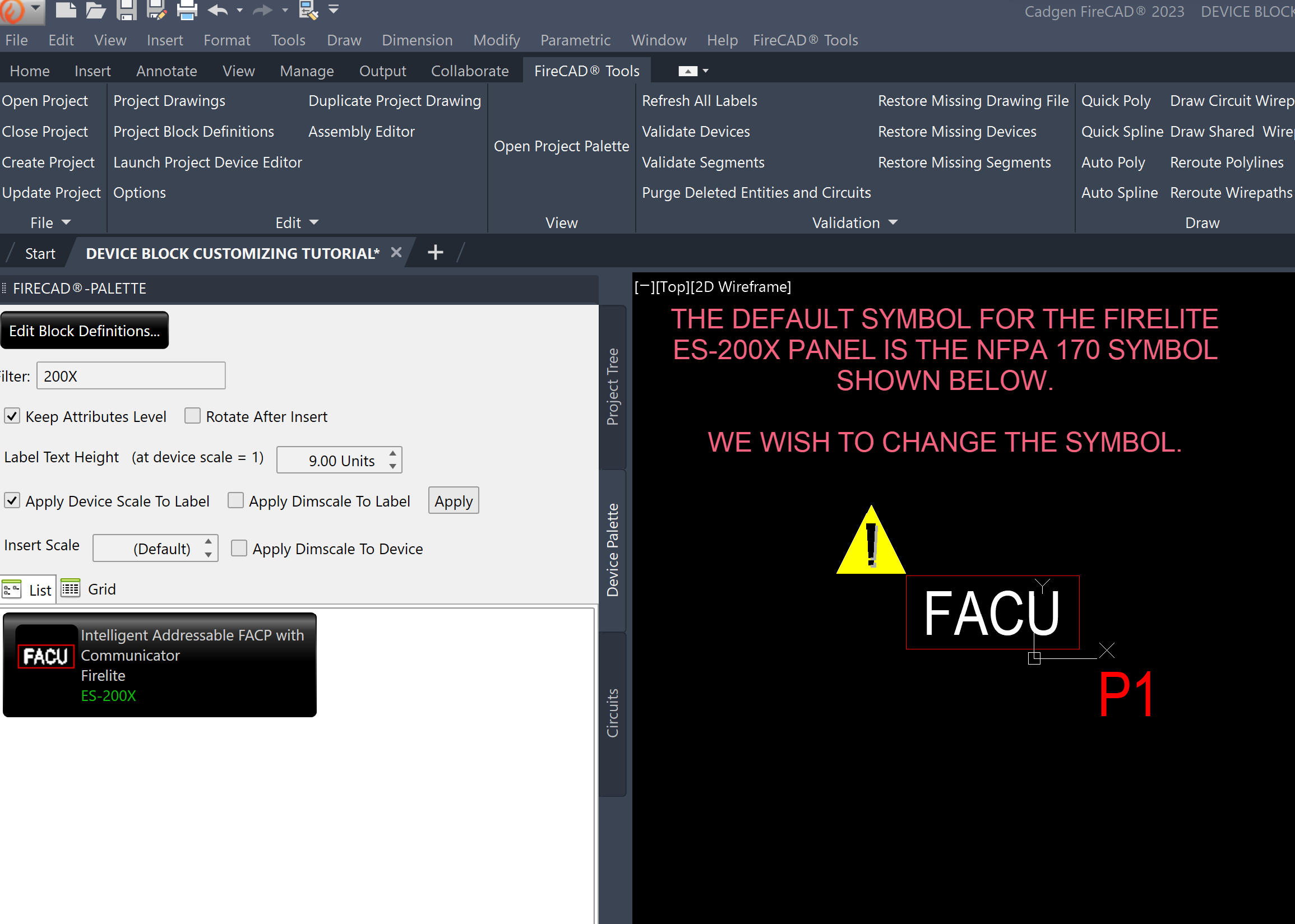 THE SUGGESTED METHOD TO CREATE A CUSTOM BLOCK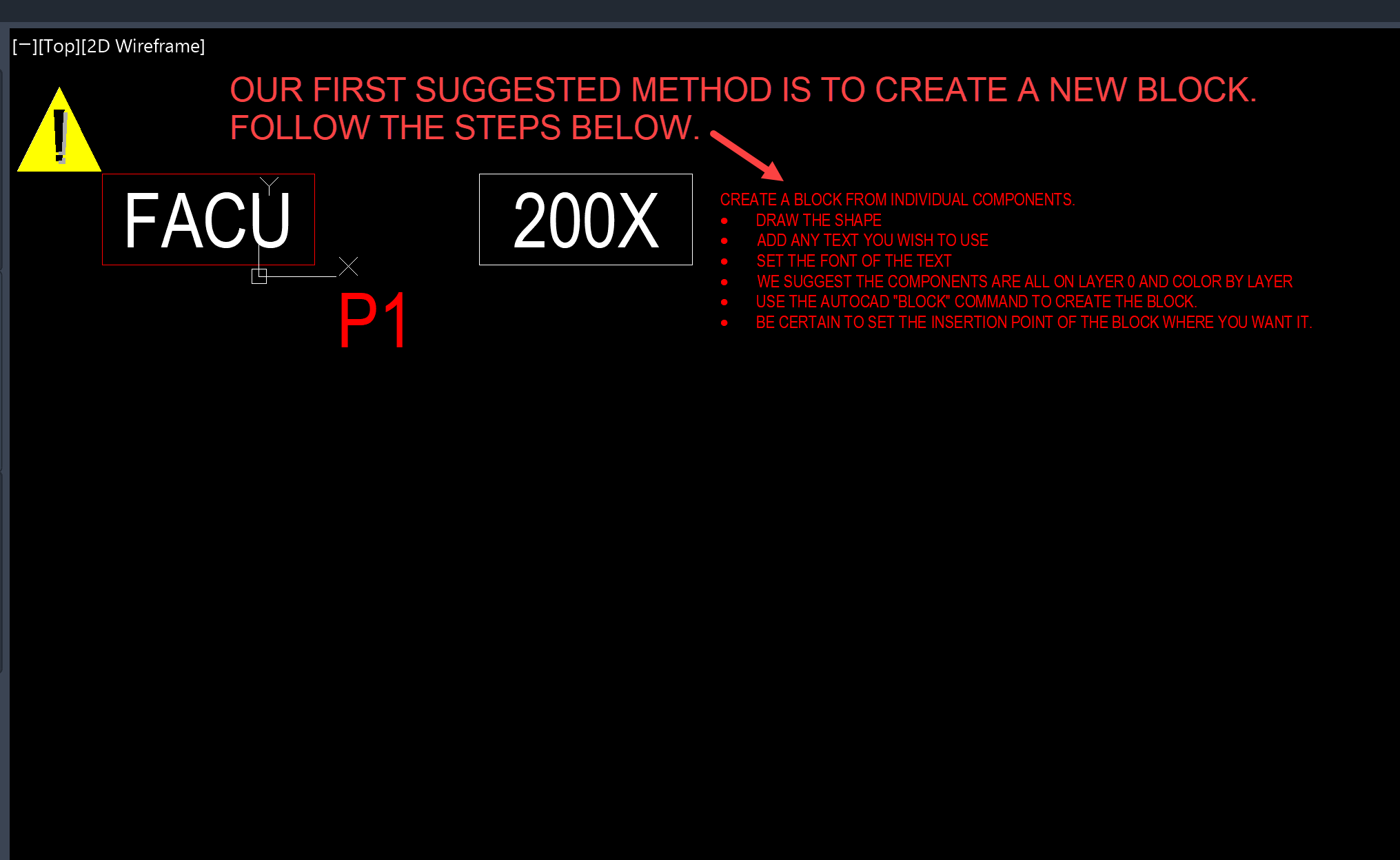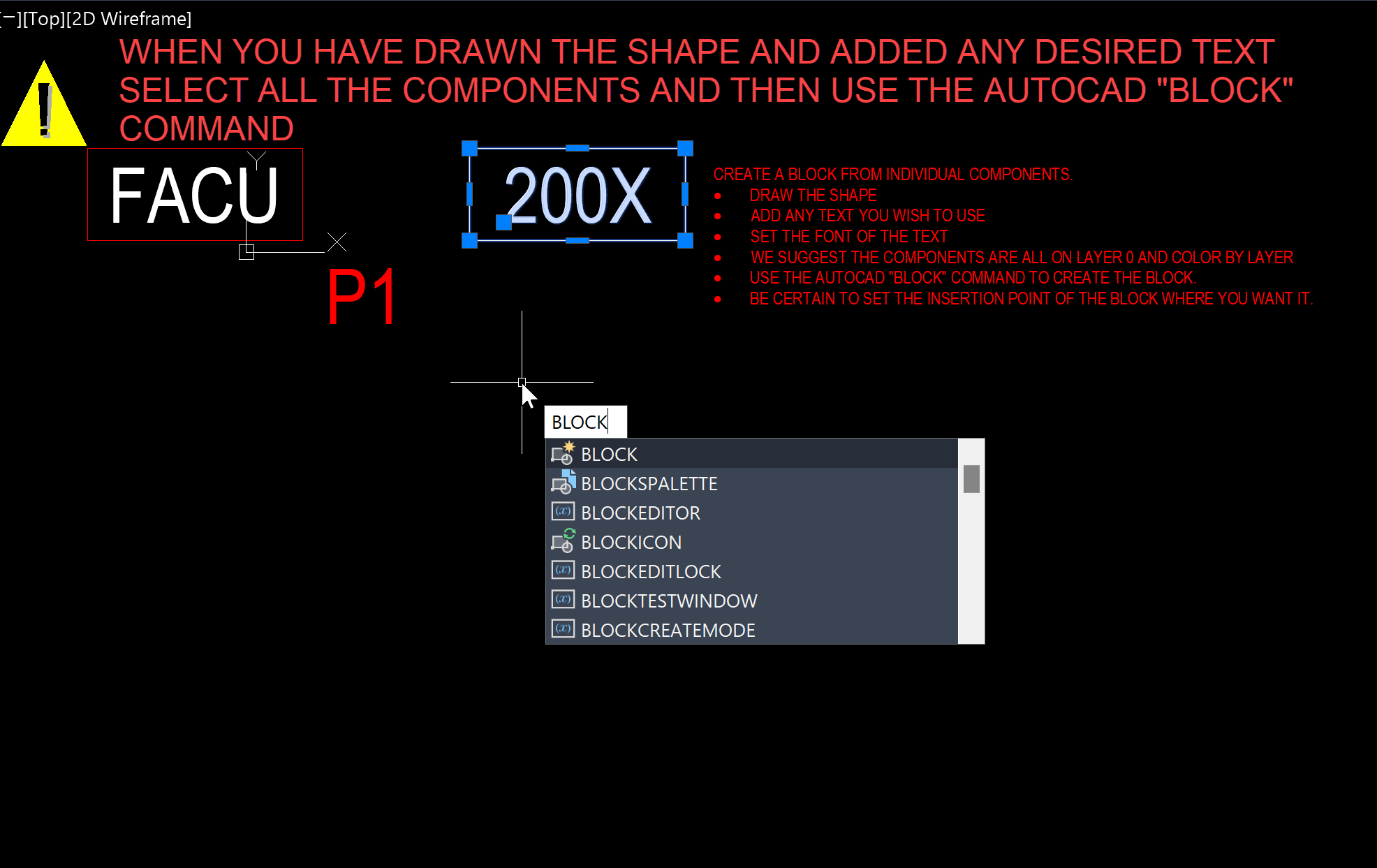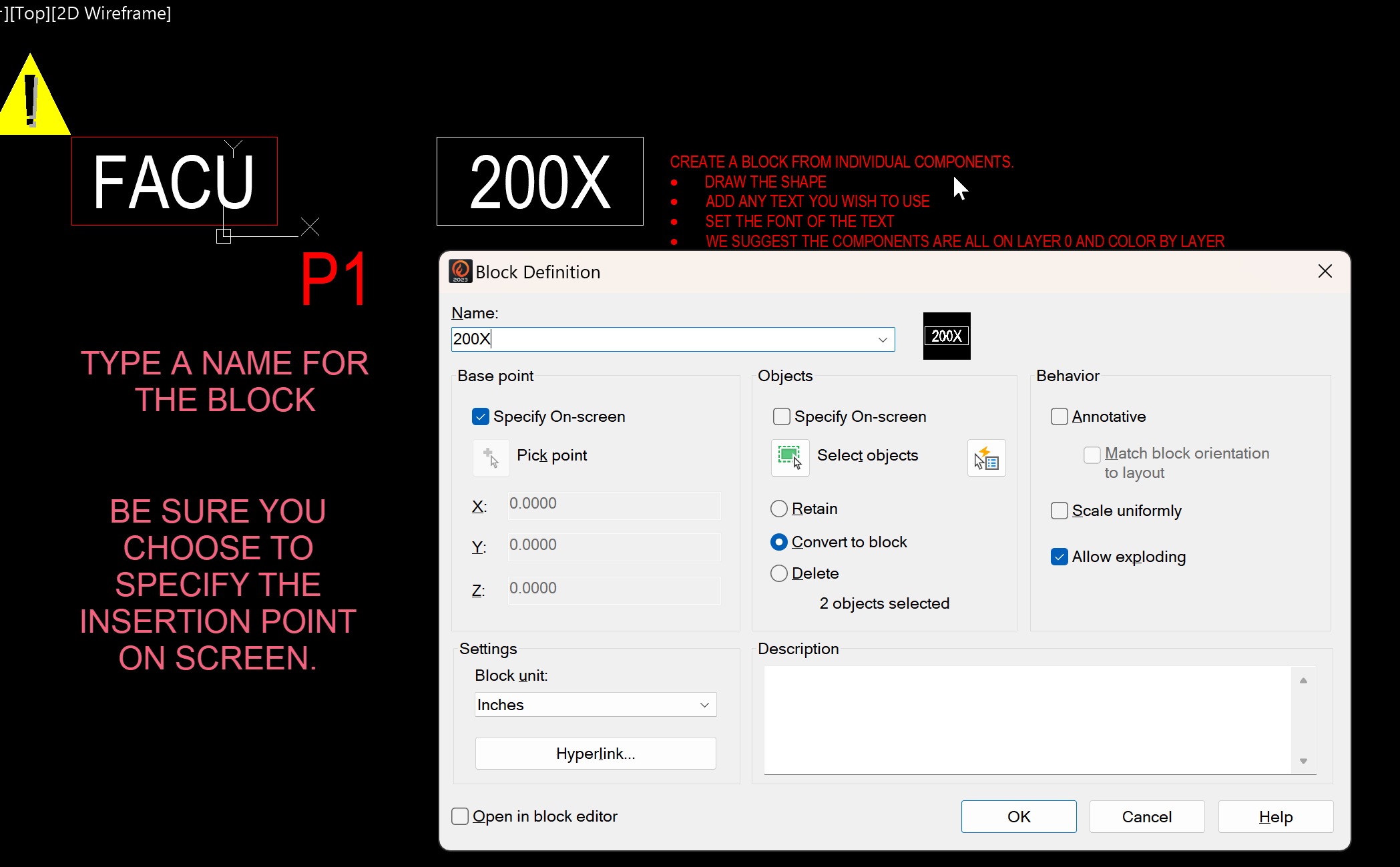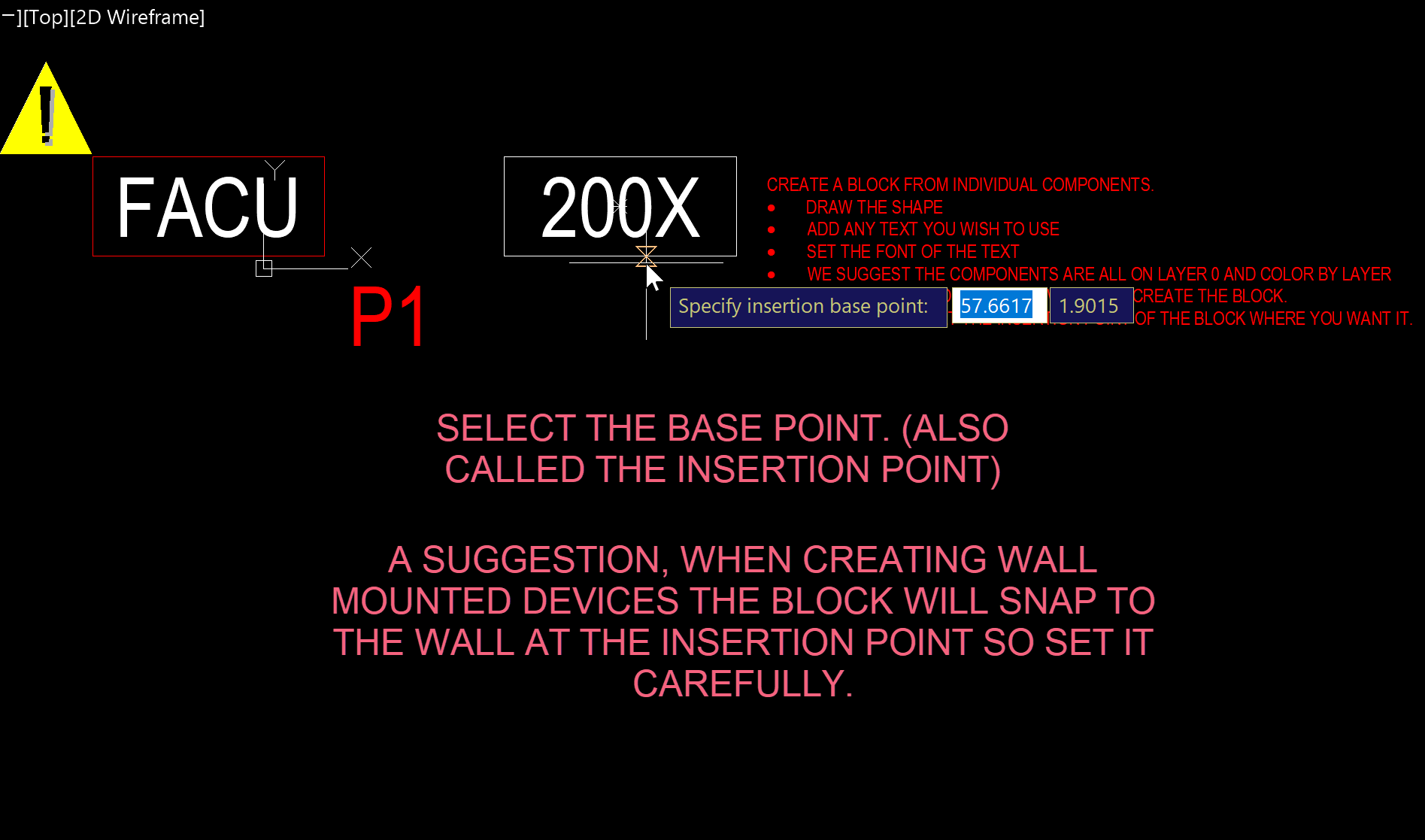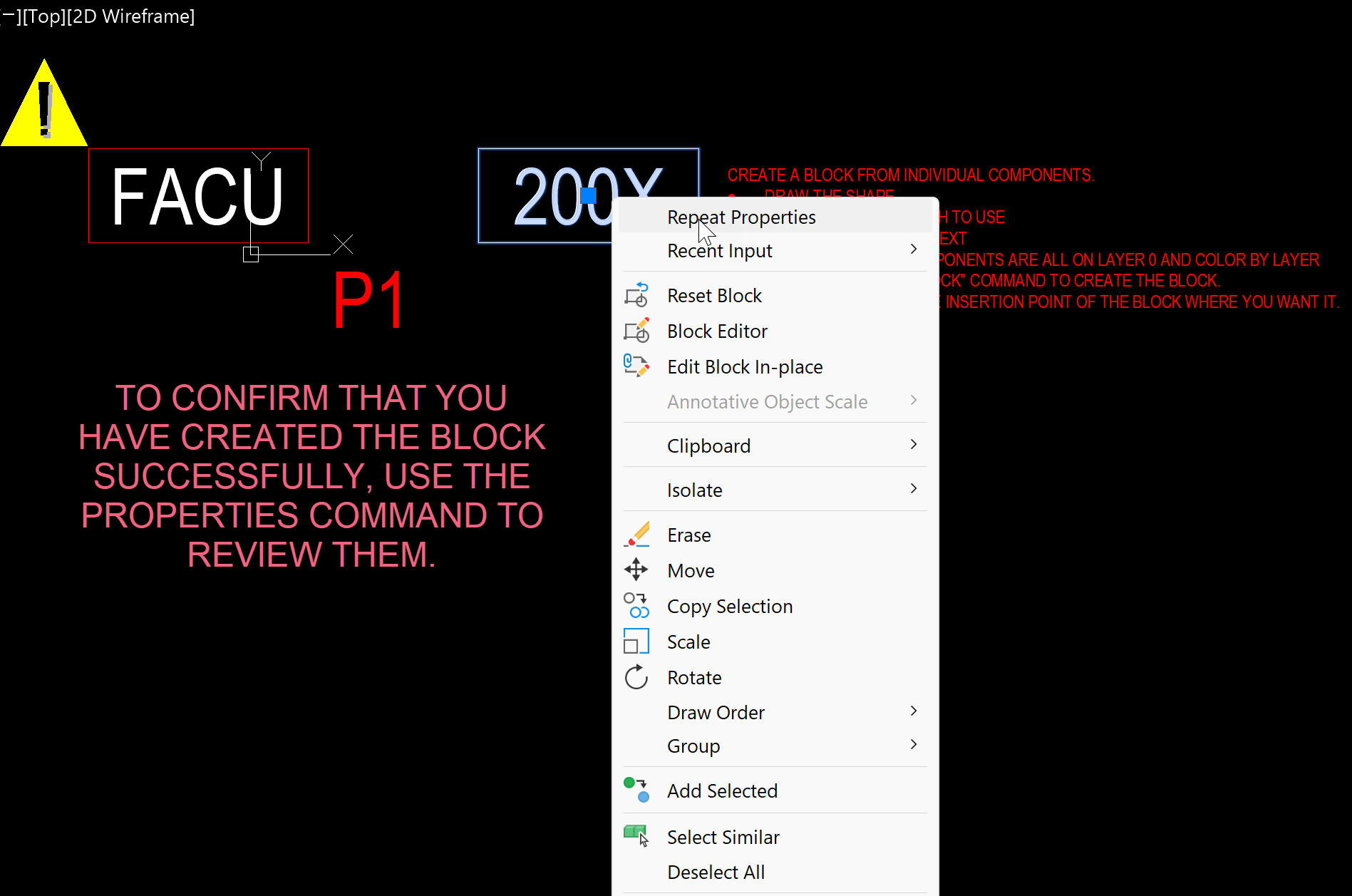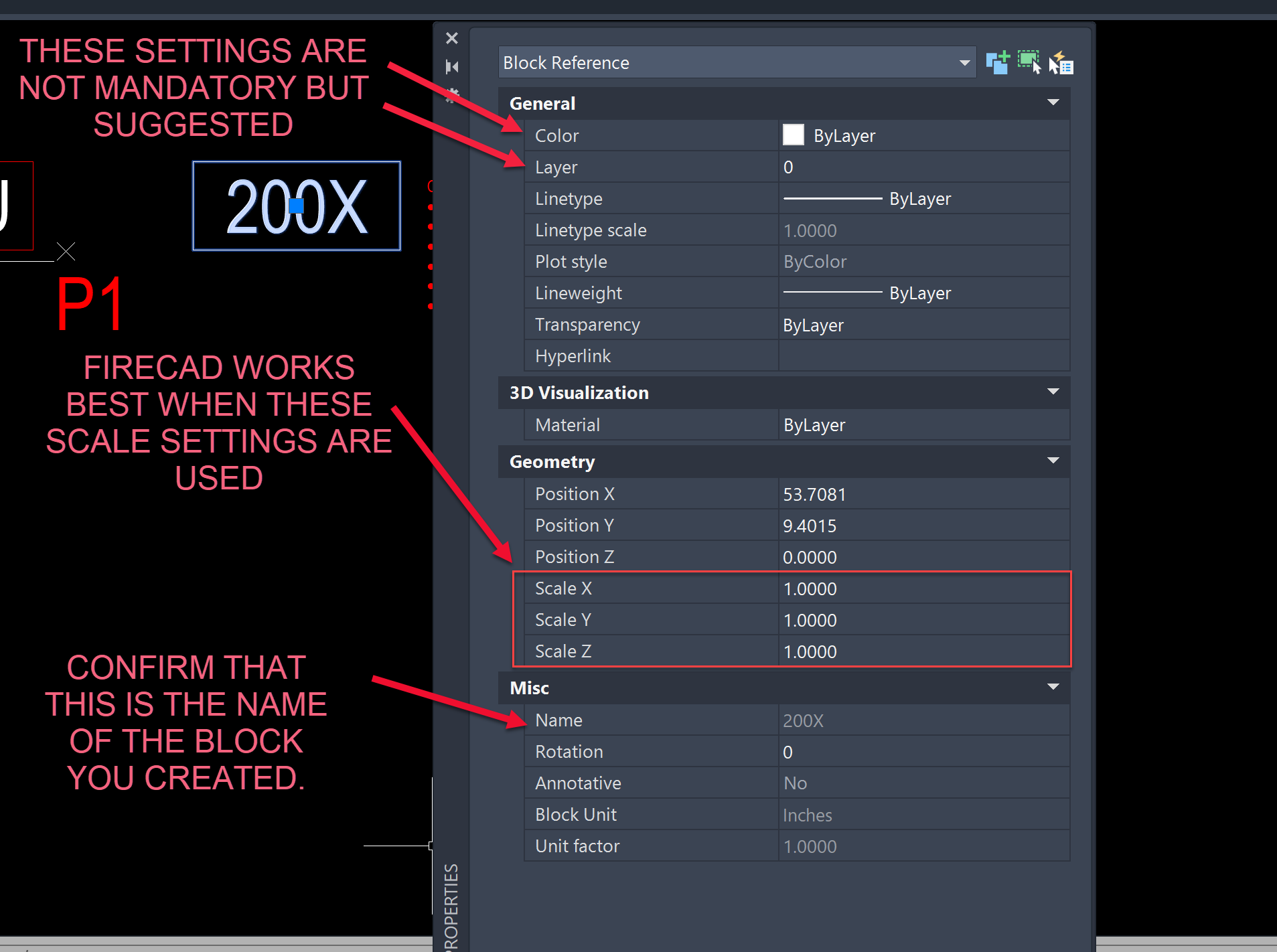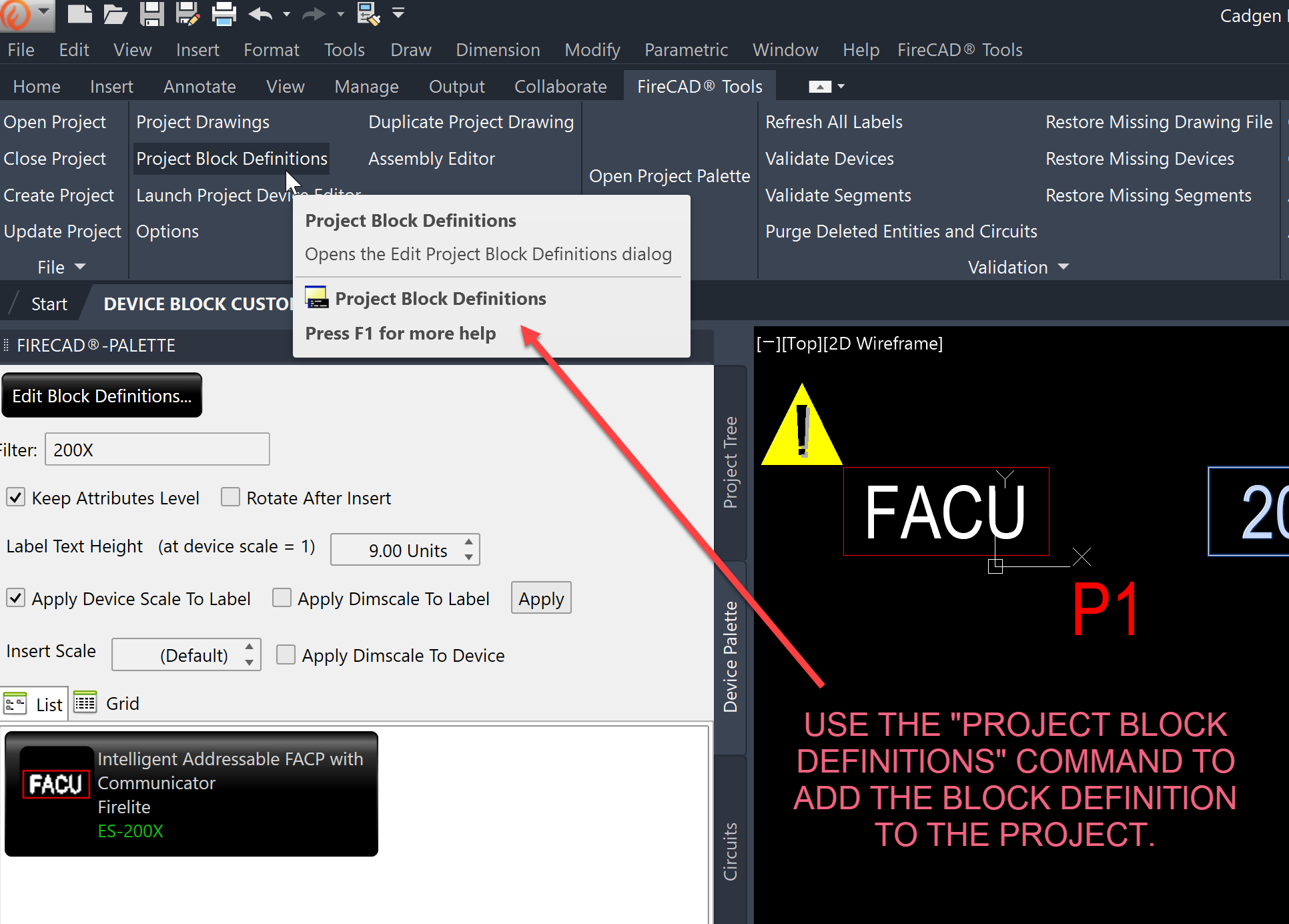 ADDING THE BLOCK TO THE DATABASE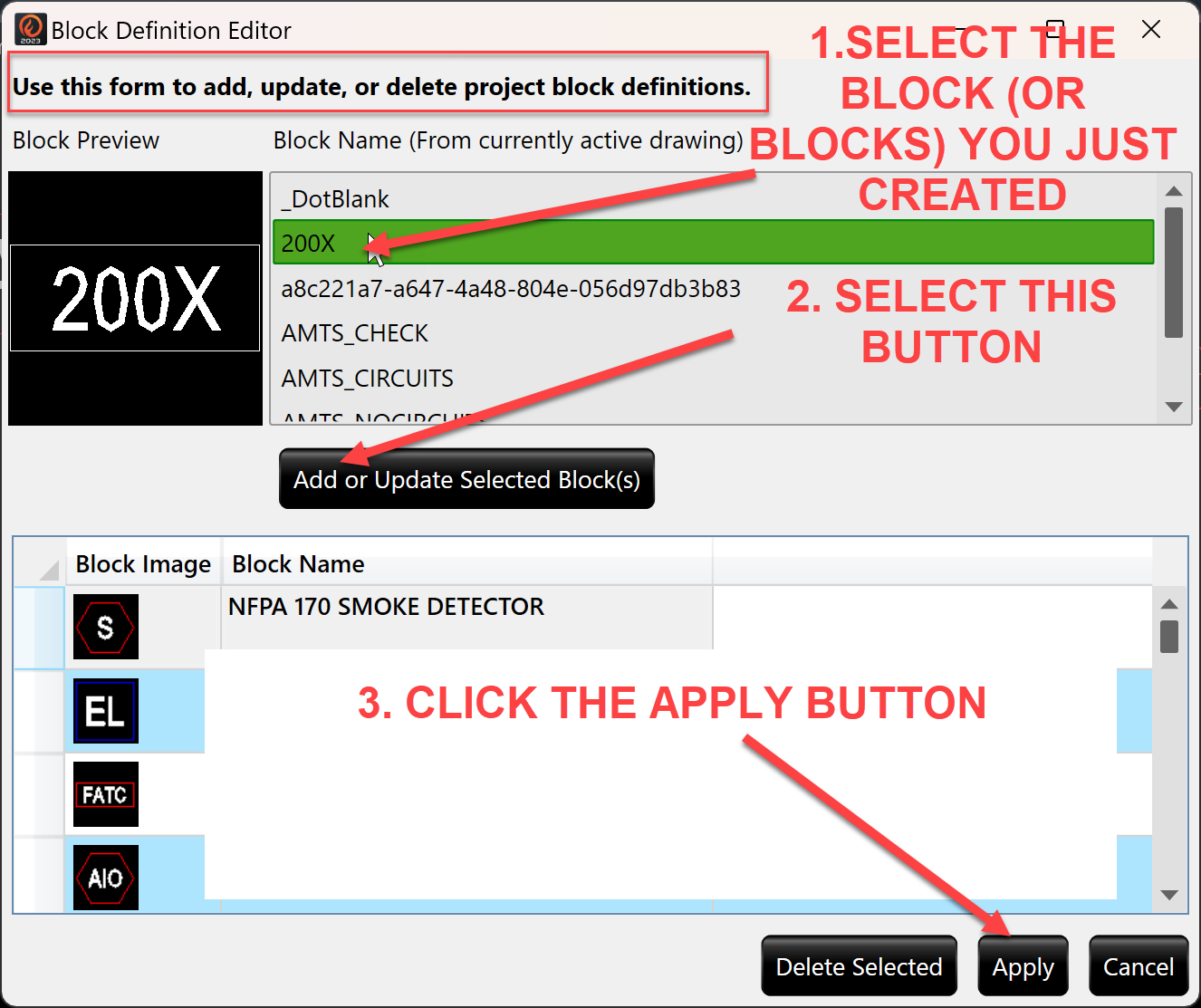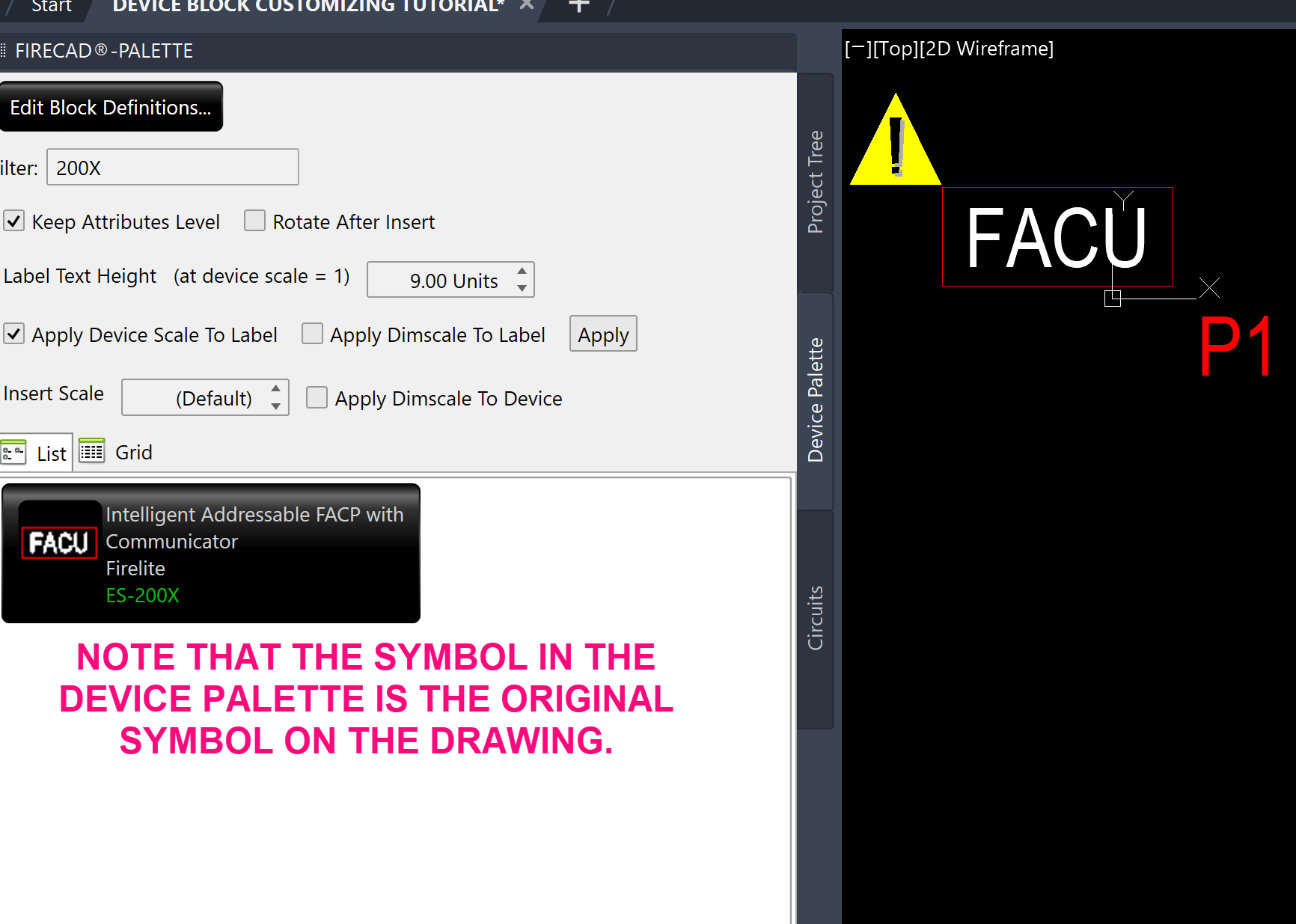 ASSOCIATING THE CUSTOM BLOCK WITH A SPECIFIC PART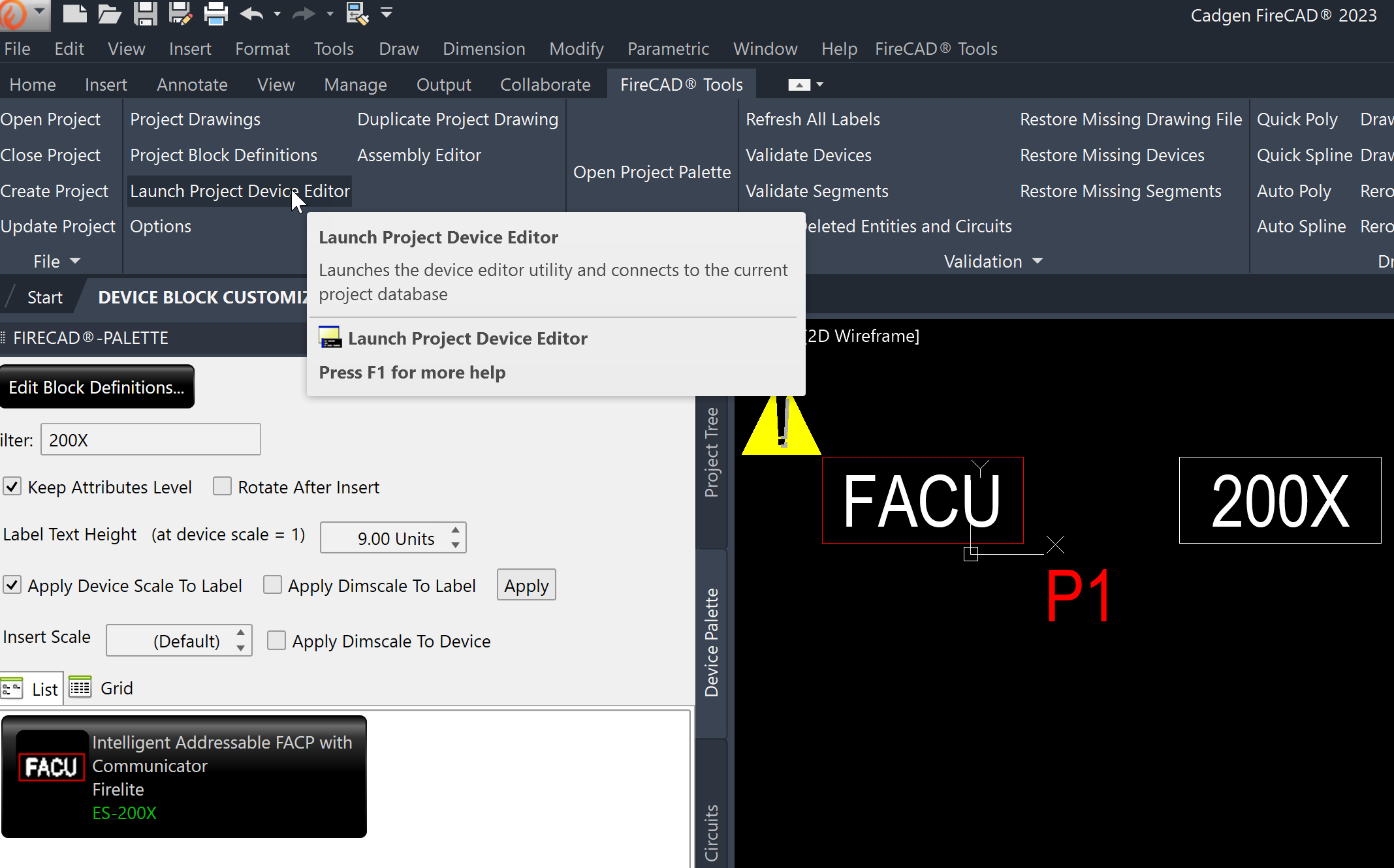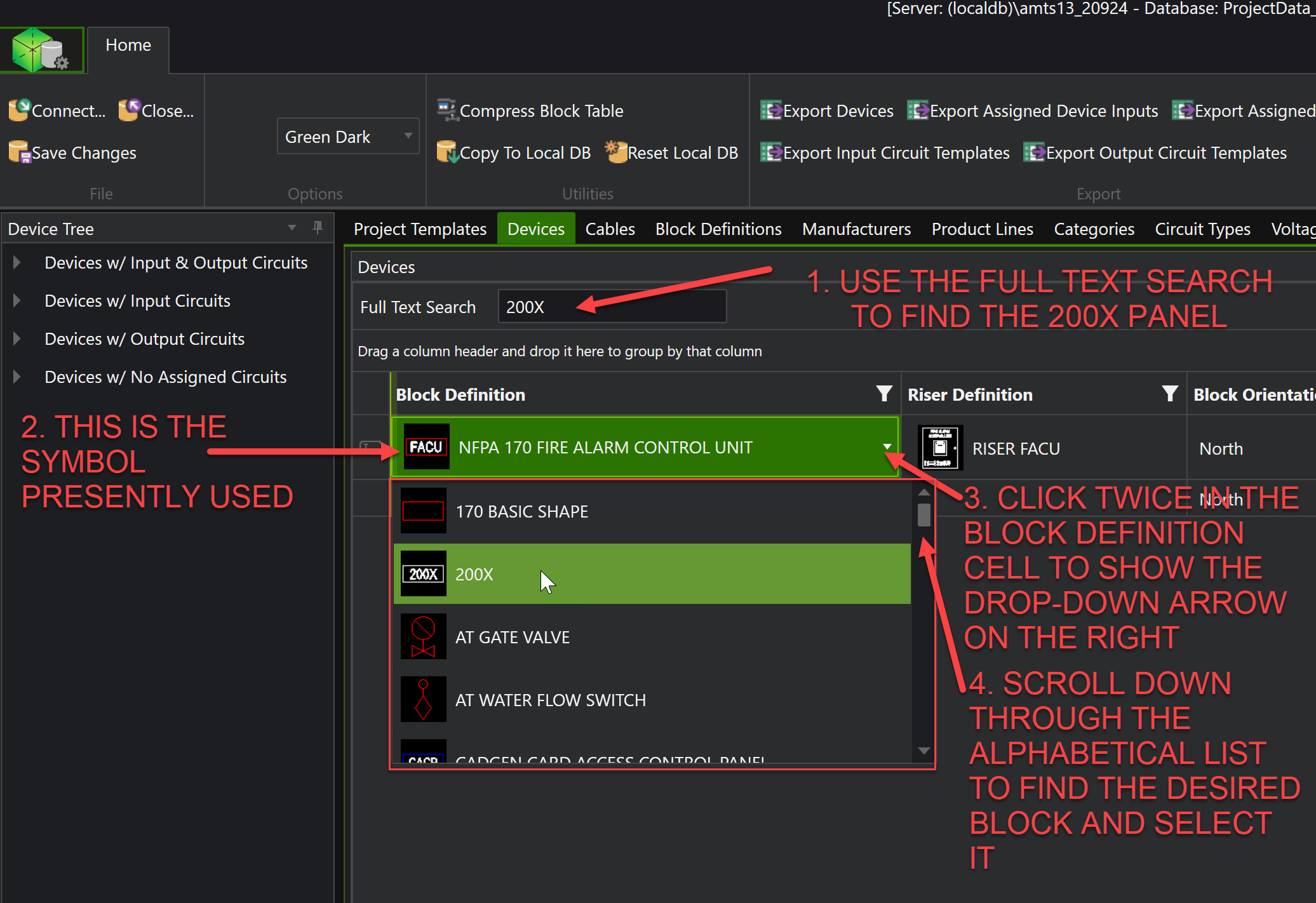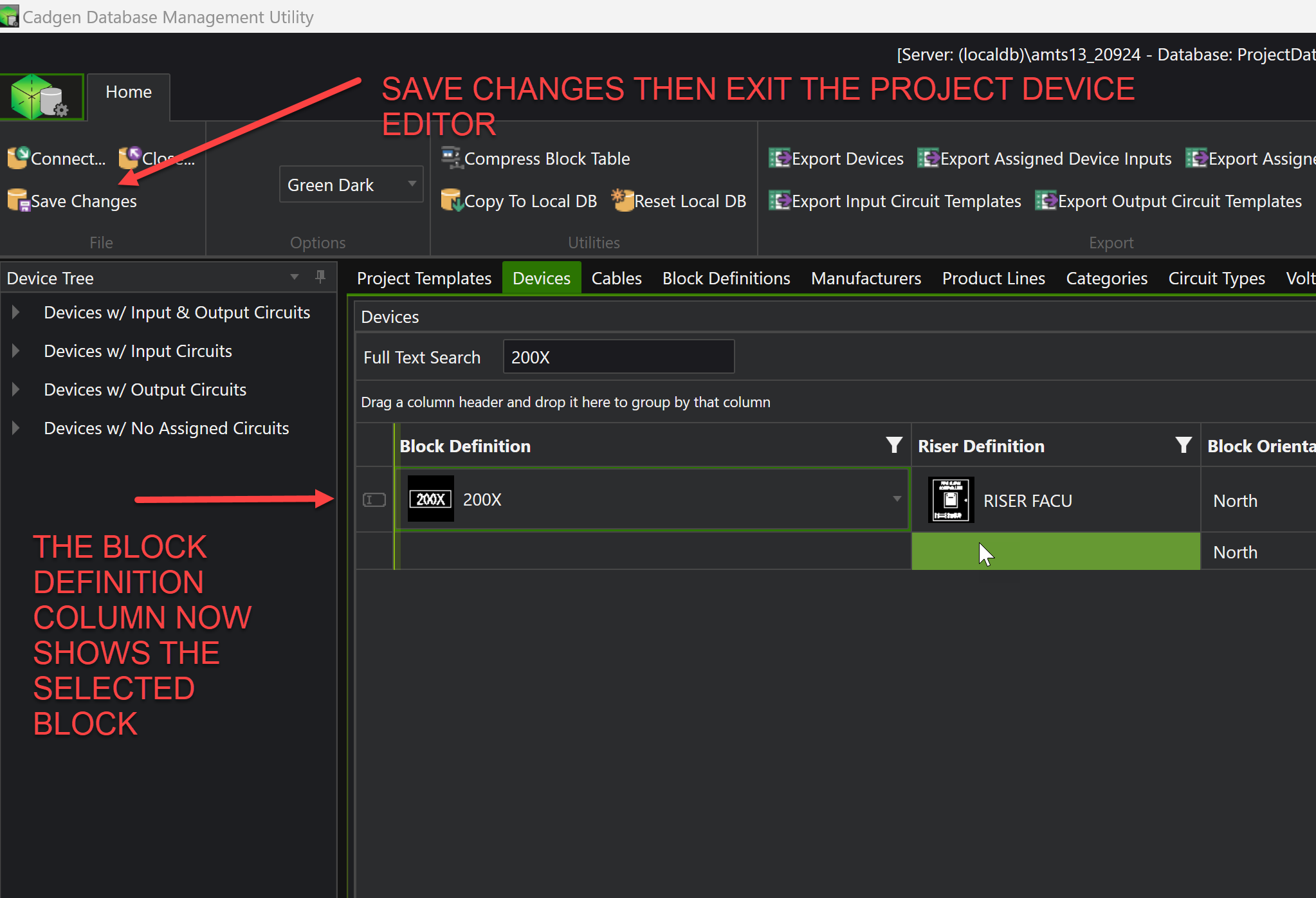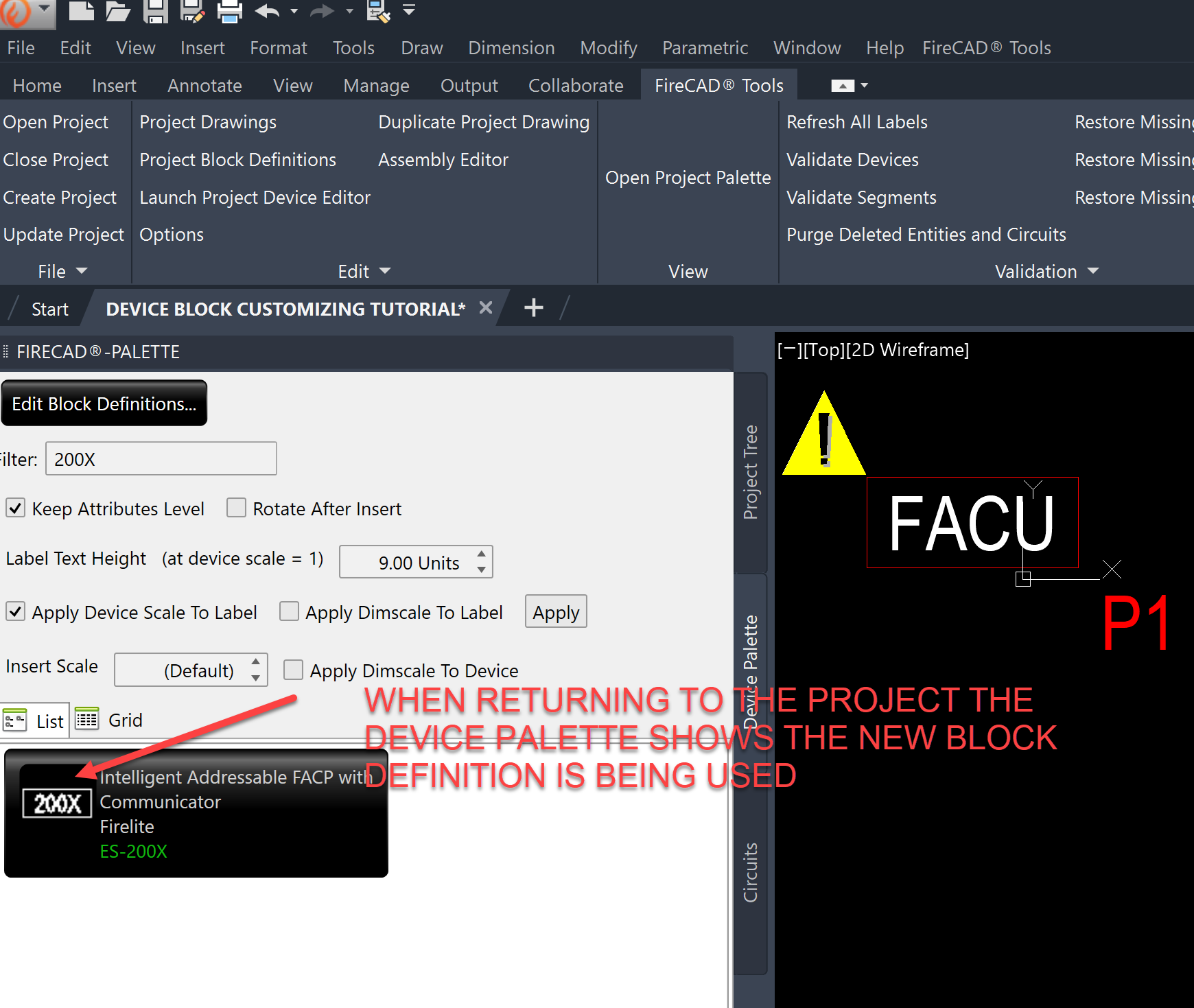 UPDATING ANY EXISTING BLOCKS TO USE THE NEW DEVICE BLOCK DEFINITION